Why ABC Cloud?
Security, performance, reliability & unrivalled customer care!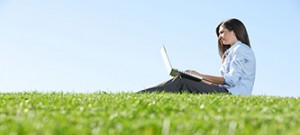 ABC Cloud transforms your business IT allowing you freedom to work, you no longer need to be at your desk. It makes any segment or all of your business IT accessible 24/7 from anywhere.
By moving your IT to our cloud infrastructure you will be able to work and access your data and applications, the same way you do in the office, from anywhere in the world – at home, remote office location, on a train or even abroad.
Your staff will be able to work and update files on the move. Multiple sites or branches no longer require expensive IT equipment or setup, all is needed is an internet connection and a PC, laptop or even a tablet. Our cloud solution will truly revolutionise the way you work saving you time, money and making your business IT dynamic and flexible.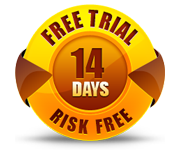 By moving your IT to ABC Cloud provides you with complete peace of mind. You will no longer need to worry about maintaining and supporting your server, network, application installation and updates, virus protection, data backup, data access restrictions etc.
ABC Cloud will fully manage, support and maintain your IT systems that are hosted on our servers. We will even remotely support all your local IT issues should you be unable to access the service.
When it comes to security we take NO risks. Your data with us is protected physically and virtually.
Physical – Our cloud solutions are hosted in Tier 4 secure UK data centres. This means that your data will be housed in the best in class data centres offering industry leading Fire Protection, 24/7 Physical Site Security, fully Redundant site-wide uninterrupted Power Supply (UPS) System & N+1 Cooling Redundancy.
Virtual – ABC Cloud utilises the latest systems in cloud security. All data hosted with us is stored in our privately owned cloud infrastructure. We deploy extreme measures to make sure that your data is always available and always secure.  All access and data transmissions are encrypted and are only allowed via secure gateways. We use enterprise grade firewalls, industry leading cloud virtualisation technology and strict data access policies to make sure that your data is protected from unauthorised access.
When it comes to back up we don't leave anything to chance. Our aim is to make your data indestructible! We utilise fully encrypted backup and replication systems.
High Availability Failover – All data is stored on drives using Raid systems, this eliminates the risk of any data loss or server downtime due to a hard disk failure. In addition the whole storage cluster is mirrored so should a more serious hardware failure occur the spare unit will seamlessly continue operation.
Multiple Data Backups – Full server images are taken daily but we don't just stop there, all data is also backed up to one of our alternate data centres at other geographical location to guard against major disasters. Also multiple versions of each changed file kept  for 7 days (upgradeable to 30 days) to protect against accidental deletion and can be easily restored at client's request.
Local Backup – We also offer the option to have a copy of your data synced daily to your premises for complete peace of mind.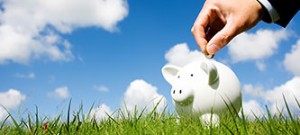 You no longer need to buy servers and licenses with a huge initial outlay. ABC Cloud is so cost effective you only pay for exactly what you use on a monthly basis. Not only ABC Cloud is cost effective but also future proof. The small monthly cost per user also includes all future software upgrades so you always guarantee using the latest technology at no extra cost. With all it's benefits and no minimum contract or long term commitment and a 14 day no obligation free trial, ABC Cloud is truly a simple choice.