Frequently Asked Questions
Before contacting us, please browse our FAQ.
What Equipment do I need to use Cloud?
All you need is a PC, MAC or a mobile device and an internet connection. One of the cost saving advantages of using Cloud is the ability to use all existing PCs.  The processing power, RAM, and storage are provided by our servers so you are even able to use older PCs that would be unable to run a new OS themselves.
Do iPads and other tablets work with Cloud?
Yes. All tablets and smartphones, both apple and android, will work with Cloud.
Can I access Windows Hosted Desktops and Applications from my Apple Mac?
Yes you can. One of the great benefits of Cloud is that you are able to access full Windows desktops and Windows applications from a MAC in the same way as you would from a Windows PC.
Can I add or remove users once I have signed up?
Yes, you can add or remove users at any time. You are only charged for the number of active users on a monthly basis.
Can I keep an up to date copy of my data locally?
Yes. We offer the option to have a local sync of all your data.
How often is my data backed up?
Your data is backed up daily to multiple destinations and with individual file history retention. We aim to make your data indestructible.
What happens if the data centre experiences a power failure?
All data centres have a network redundancy infrastructure. We only use top tier (Tier 4) UK data centres which means that you will benefit from industry leading redundancy infrastructure making your server available 100% of the time. Even in the event of a power cut, your service will not be affected.
Can I print to from Cloud to a local printer?
Yes, you can print to any USB, network or even wireless printer.
Can I scan to Cloud Desktops and Applications?
Yes, you can scan documents using your local scanner straight to your Cloud service.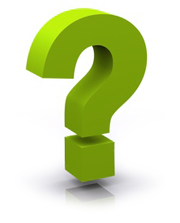 Do you offer a free trial?
Yes. We offer a free no obligation 14 day trial.
Is there a minimum length contract with ABC Cloud?
No. We work on monthly rolling contracts so you would never be tied in for long periods.
Does my data leave the UK?
No, your data will never leave the UK. Our cloud solutions are provided from top tier (Tier 4) UK based data centres.
Does ABC Cloud comply with the Data Protection Act?
Yes ABC Cloud fully adheres to the Data Protection Act. Also all our data centre providers are ISO 27001 accredited.
Who owns ABC Cloud?
ABC Cloud (Gravity Services Ltd.) is a privately owned company established in 2001. ABC Cloud is not a reseller, we own and maintain our own cloud infrastructure and have no debts.